Attending a wedding is an incredibly joyous occasion and one that you want to remember and treasure for years to come. Whether you're in close quarters with the bridal party, toasting your nearest and dearest or entering a new social circle at your next celebratory nuptial affair, finding the perfect ensemble is key.
Weddings are undoubtedly a formal event, and the imagination really is your limit when it comes to sourcing a look that is right for you and the particular occasion you are attending. Peruse these wedding guest outfit ideas to head into your shop suitably inspired and ready to invest in the perfect piece…
A romantic midi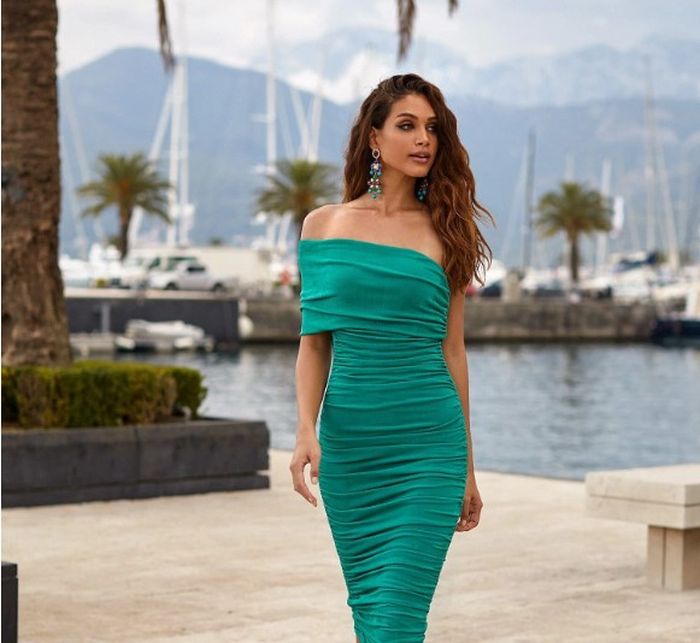 Calling on timelessly elegant femininity, the midi dress is a seamless investment if you're looking to curate a wedding guest look that you will feel amazing in on the big day and that you can turn towards for any other high-level event on your calendar, too. Search for a striking piece with a fitted sweetheart neckline, figure-tracing bodice, close-fitting skirt and full voluminous sleeves for an effortlessly beautiful silhouette that is universally flattering. Additional details such as appliqued floral motifs, a lace-up corseted back or a carved leg split will all elevate the classic structure and create a truly unique impression that is sure to stand out in the crowd.
A strapless silhouette
The strapless dress is a favourite for evening wear for a reason. This clean and simple neckline looks beautifully feminine and striking all on its own, but choose a piece with a statement hem detail? Your outfit will immediately feel radiant, without the need for many (if any) accessories or embellishments. Look for a strapless dress hued in a bold yet classic tone such as deep red or navy for a suitably formal ensemble. A strapless style adorned with hemline feathers or tulle will balance your form and create a beautiful look for any wedding, formal or otherwise.
One-shoulder wonder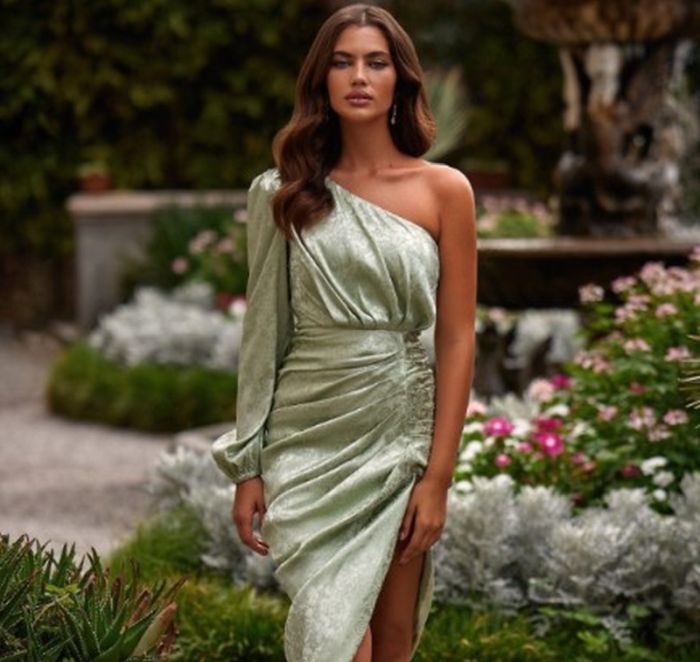 Photo: Alamour The Label
The one-shoulder gown has transcended trend status and is firmly established as a go-to for an effortlessly cool yet elevated evening staple. Look for a long, asymmetrical one-shoulder dress enhanced with exaggerated ruching and organic bodice tucks for a textural look that is as comfortable as it is stunning. This design feature shines particularly beautifully against an iridescent fabric in a soft pastel tone such as mint green or baby blue. Adorn with delicate leather heels and dainty gold jewellery for a gorgeous wedding guest look.
Coordinating chic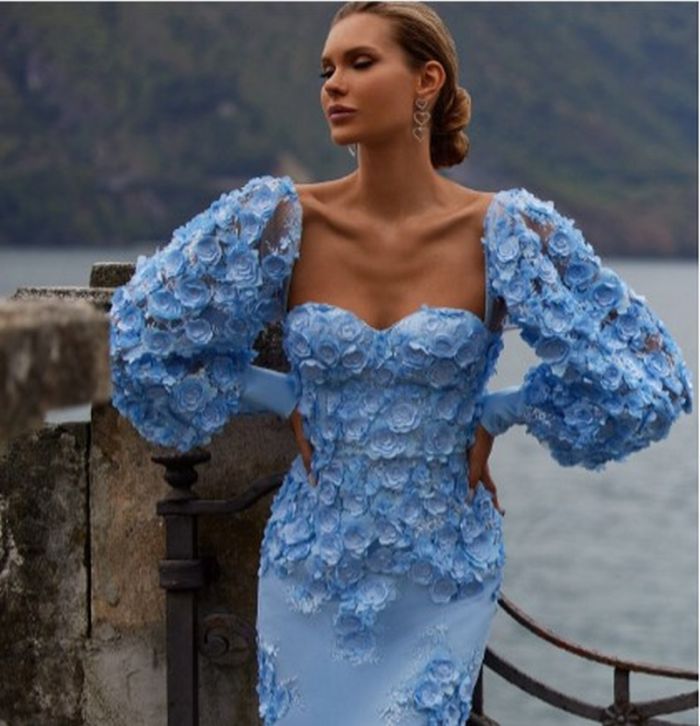 Who says wedding guest outfit attire only encompasses gowns? If you're looking to move away from traditions and wear something a little more creative at your next wedding, gravitate towards a coordinating two-piece set in a fresh green, yellow or delicate floral print for a beautiful outfit that you can also mix and match with other elements of your wardrobe. Look for a ruffled cropped top and a full, sweeping A-line maxi skirt for a breezy look that blends perfectly with summer or beach-bound wedding days.
Which of these wedding guest outfit ideas will you showcase on your next big day?