You made the guest list — congratulations! You know how to be a top-tier guest, but there's another issue. As it turns out, the happy couple only needs one toaster, and someone else is bringing it already. While this would send the average person into a panic, fear not. With just a few tips, you'll go from mere mortal to wedding gift god.
Click here to see the table of contents
1. Stick to the Registry When in Doubt
If you're close with one or both people, by all means, go off-script. Maybe you've known the bride for years and know she'd love a gift card for a massage. Chances are that's not on the registry. If so, go for it. However, if it's a friend of a friend, keep it simple and work from the registry. It's about what the couple is asking for, not about a gift that makes you feel good.
2. Spend Based on Your Relationship
It's expected that you'll spend an amount commensurate with how close you are to the couple. Been friends with the groom since college and know he loves watches? Spend a bit and get him something that matches that men's wedding band he'll be wearing from Manly Bands. Not particularly close? Opt for something on the cheaper end of the registry.
At the end of the day, there isn't really a numeric rule for what to spend on a gift. Spend whatever you're comfortable with.
3. It's Okay to Save Money
Did you find the same thing they're registered for somewhere else? Is it significantly cheaper? By all means, save that money! There's technically no rule that says you have to get anything from the registry at all. So, if you see a deal for the same thing, snag it and pat yourself on the back.
4. Don't Be Afraid to Stray from the Registry
This is sort of a continuation of our last point. If the registry asks for jet skis and you've got rowboat (with a hole in it) money, don't worry. Find something appropriate and meaningful within your budget. This is especially true if you aren't close to the couple. Like we said, you don't technically have to get anything from the registry at all. Don't break the bank.
5. Group Gifts Aren't Tacky
Group gifts can be great for both the giver and recipient. You get to save a little money, and the happy couple receives an awesome big-ticket item they want.
6. Cash Isn't Either
The prevailing notion for a long time was that cash is tacky to ask for (and to give). It's perfectly fine to give cash, especially if you aren't particularly close.
Cash can be tricky, as it's hard to guess what the "right" amount to give is. However, if the couple asks for cash and you're comfortable going that route, don't let someone talk you out of it. Who's going to be upset at a small donation to their mortgage down payment anyway?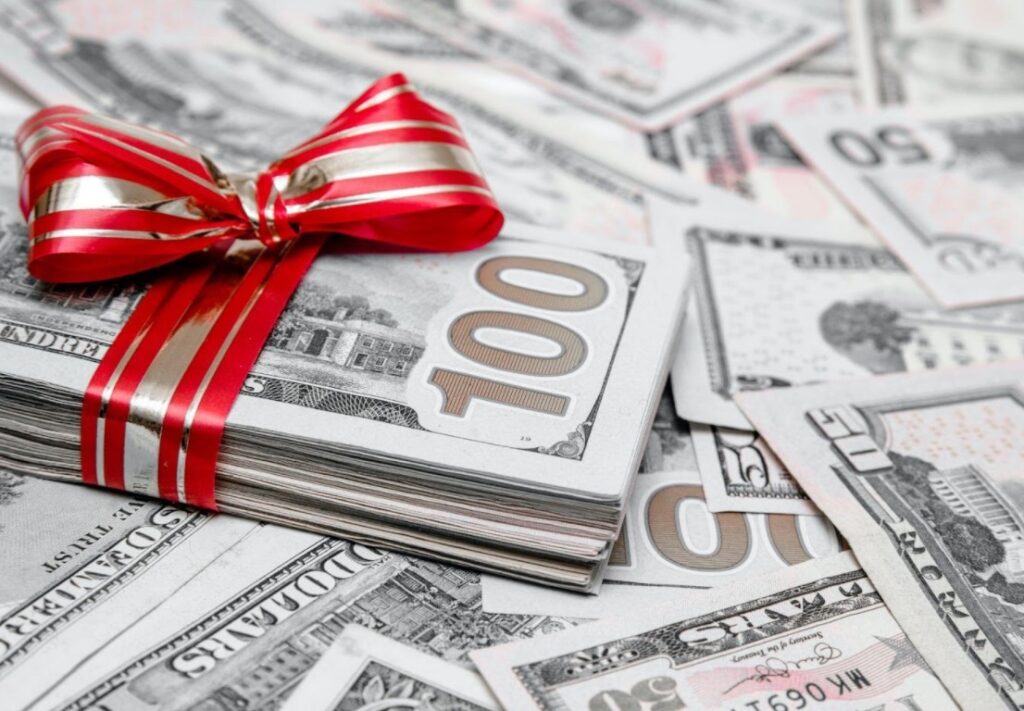 7. You Should Still Get a Gift if You're in the Wedding Party
If you've already spent a chunk of change getting there and planning the ultimate bachelor party, your wallet might be hurting. The gift overall is more about the gesture of goodwill than anything else. Get something affordable yet meaningful.
If you've got a spot in the wedding party, your well wishes are understood anyway.
8. Send the Gift Before the Wedding if Possible
You really want to send your gift before the wedding, It's just polite. If something comes up and you truly can't, that's okay.
The latest you want to send your gift is two months after the wedding day.
9. It's Okay to Ask Where They're Registered
There's disagreement about whether it's uncouth to put your registry on the wedding invitations. The camp that says it is says the wedding parties should be told and then disseminate that information. If the game of wedding telephone didn't make it to you, it's perfectly fine to ask. Check their wedding website (if they have one) first, though.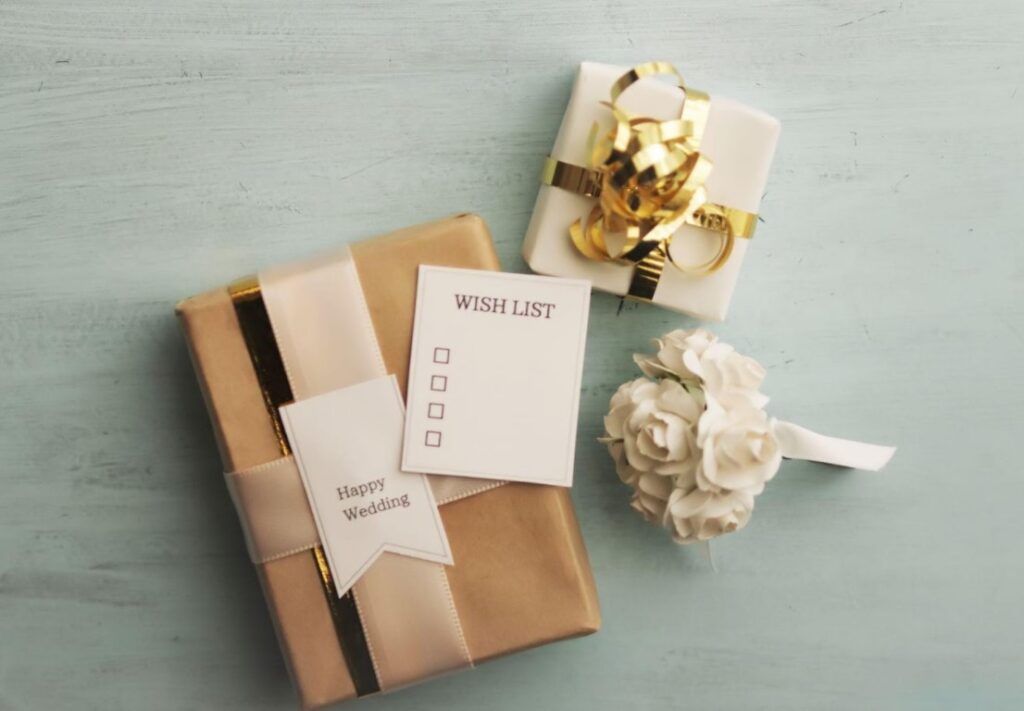 10. It's Polite to Send a Gift Even if You RSVP 'No'
This whole wedding thing is starting to sound lucrative, huh? If you're close and you can't make the wedding, it's a nice gesture to send a gift anyway. If you aren't close, though, a small gift or even just a handwritten card is plenty.
11. There May Not Be a Gift Table
Yes, showing up, blender in hand, was common for a long time. However, in the age of online shopping and two-day delivery, that's gone by the wayside. While it hasn't entirely fallen out of favor, it's just no longer a guarantee. Your best bet is to have it shipped to them ahead of time. If you absolutely must bring it to the wedding, at least confirm there will be a table to put it on.
12. Make Sure It's Appropriate
This one really only matters if there will be a gift table at the wedding. If it makes sense at the bachelorette party, grandma should not see it after the ceremony. While her reaction is probably hilarious, the couple may be mortified. Just keep that in mind.
Whatever you do, remember the gift is your expression of love for the happy couple. Read: It's not about you. Seriously, the couple doesn't "need China dishes" because you got them at your wedding. No one wants that. Stop it. What they do want is you to show that you care and you have the capacity to put them first on their special day. It really isn't too hard. You've got this.