Add a bit of vibrance to your soiree by incorporating neon lights. Neon light signs can be fun and playful and it also provides an oomph factor to wedding decoration. Wedding decoration is cyclical and with changing trends, couples are looking for more exclusive and unique plans to personalize their big event.
Neon signs have made a major comeback in the world of weddings. Neon signs are undoubtedly bright and eye-catchy and in modern-day decorations, it is playing a huge role in creating the vibe. Personalization is one of the key elements why modern couples are incorporating them in the wedding décor.
Couples increasingly want their own unique spin on the décor like a custom neon light sign denoting a monogram or crest, a phrase significant and special to the couple that depicts their relationship, their last names, hashtags of their name combinations, and many more. Neon lights also help in making the backdrop of the décor Instagram worthy thus, lots of vibrant and memorable pictures can be clicked regardless of how elegant and timeless the rest of the wedding décor can be.
How can you arrange your neon lights at your wedding?
Neon signs can be appropriate at the reception, after party, or cocktail hour. They are very attractive and eye- catchy hence, they can direct people to certain areas. Neon signs can be suspended above the area where a party generally starts, bar area can be used as a backdrop for a photo booth, entrance, etc.
The best thing about custom neon signs is that they can even be utilized again after the wedding event for future celebrations or for your home. You can also use the neon signs for the wedding cake table, gift tables, or bridal table. You can also think of putting a vibrant neon sign amongst the greenery of your garden or scenery for better contrast and an extra element for your wedding pictures.
Where can you find neon signs for a wedding?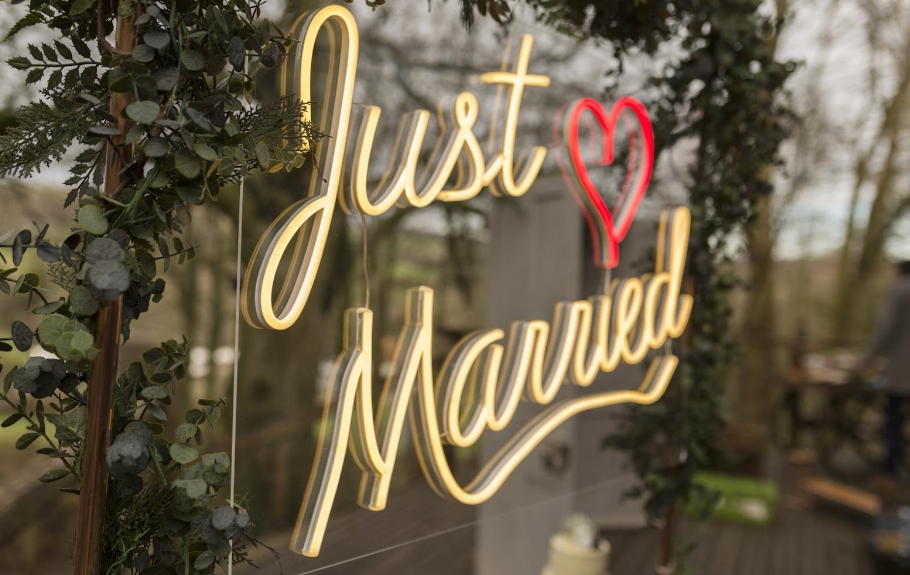 Wedding neon signs are picking their pace fast in the field of trends and there are numerous options to choose from.
Most neon wedding signs are sold by online vendors and a quick and easy web search will offer you a thousand options. You can browse across their websites or find already made templates and designs online.
You can custom order your sign by choosing the design, colors, and shapes. You will also get to choose the letter font, letter size, and the size of the whole neon board that how long and wide you want your sign to be. Choose a significant phrase or quote, your shared last names, symbols, or designs that depict both your relationship. There are light shops where they take direct orders of such custom-made neon wedding signs, you can get the lowest price neon signs from Angcustom.com.
Purchasing directly might cost you less if compared with online because that will eliminate any extra shipping or packing charges.
How much does a neon sign cost?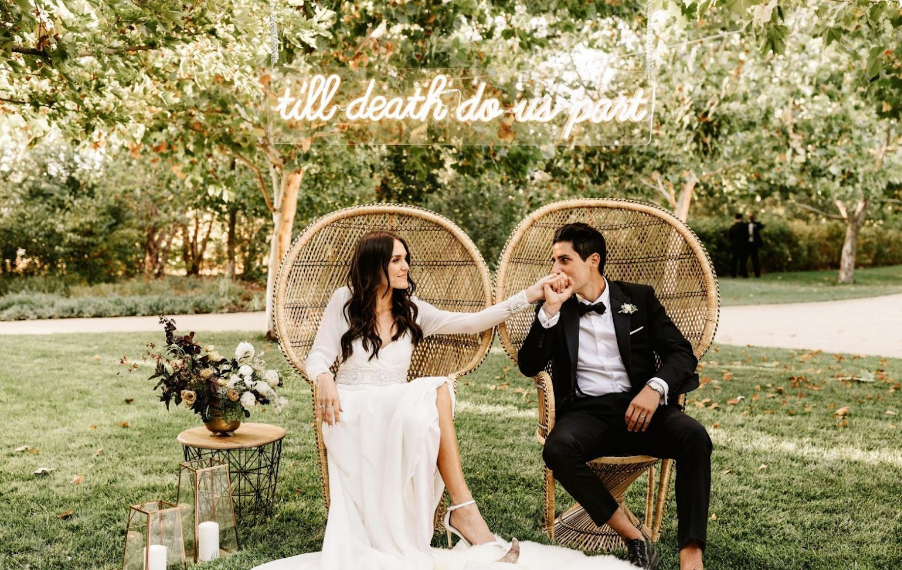 Prices of the neon sign might vary according to the size of the board, shops, or the complexities of the designs. You could pay a price anything ranging from $100 US dollars to $300 US dollars for a ready made neon sign depending on the size, material of the board, number of letters, font size, and the design complexity.
If you do not want to spend money on neon signs or if you don't want it to go to waste after your wedding day then you will always have an option to hire or rent ready made signs for your big day instead of purchasing or making a customized sign.
What should your neon sign say?
You can put whatever you wish to, something that can go beyond your wedding day to use the neon sign at your home.
Maybe a meaningful phrase or a quote should do the trick as well.
Here are some beautiful ideas of what your wedding neon signs should say:
Just married
To the moon and back The story begins
The "your shared last names". For example, The Harpers Your name initials. For example, R + A
Love never fails You, me, oui So much in love
Till death do us apart F.O.R.E.V.E.R
Happily ever after Better together
It was always you Mr + Mrs
Hashtag combination of your names. For example, Monica and Chandler can be written as #Mondler
How should the neon signs should look like at your wedding?
Keep it simple and minimal: A vibrant neon sign crafted with a simple and sweet cursive font will appear chic and elegant. This will be enough that can stand out on its own.
Keep it meaningful and expressive: You sign can say something like "you had me at hello" if it was love at first sight or something that you both find happiness in.
Light up the path: You can use your neon signs as directions at your wedding like "see you at the bar". This will steer your guests in the right direction.
Use a clear letter font so that it is easy for people to read. If there is too much detailing or complexities then the whole sign will appear clumsy and none of the pictures will capture the essence of the neon sign.
Keep contrasting colors: if you have a dark backdrop then you should choose a light-colored neon sign so that it pops out and catches every ones' attention in the crowd.
Do not place the neon signs where the bride and groom are sitting. The attention might get diverted to the vibrant and catchy neon lights which should have instead been on the soon-to-be wedded couple. Place it somewhere across where guests would pass or gather, for example, the bar, garden, red carpet area, or photo booths.
Conclusion
This article was all about how you can incorporate neon lights at your wedding. Neon lights are highly back in trend. Use them to light up your wedding décor and it won't disappoint you.