A tiara has a mystique around it. Usually, it is worn during special occasions, like a wedding. Tiaras have been in style since ancient times because of their timeliness and the romantic aura around them. Today, there are numerous styles you can pick to complement your look if you are having a wedding. While you may not have the luxury to wear royal jewelry, you can create a unique look and amaze everyone in attendance by picking a perfect tiara. Here are tips on choosing a tiara and the best styles and types of wedding tiaras.
Click here to see the table of contents
How to Choose the Perfect Wedding Tiara
Consider Your Hair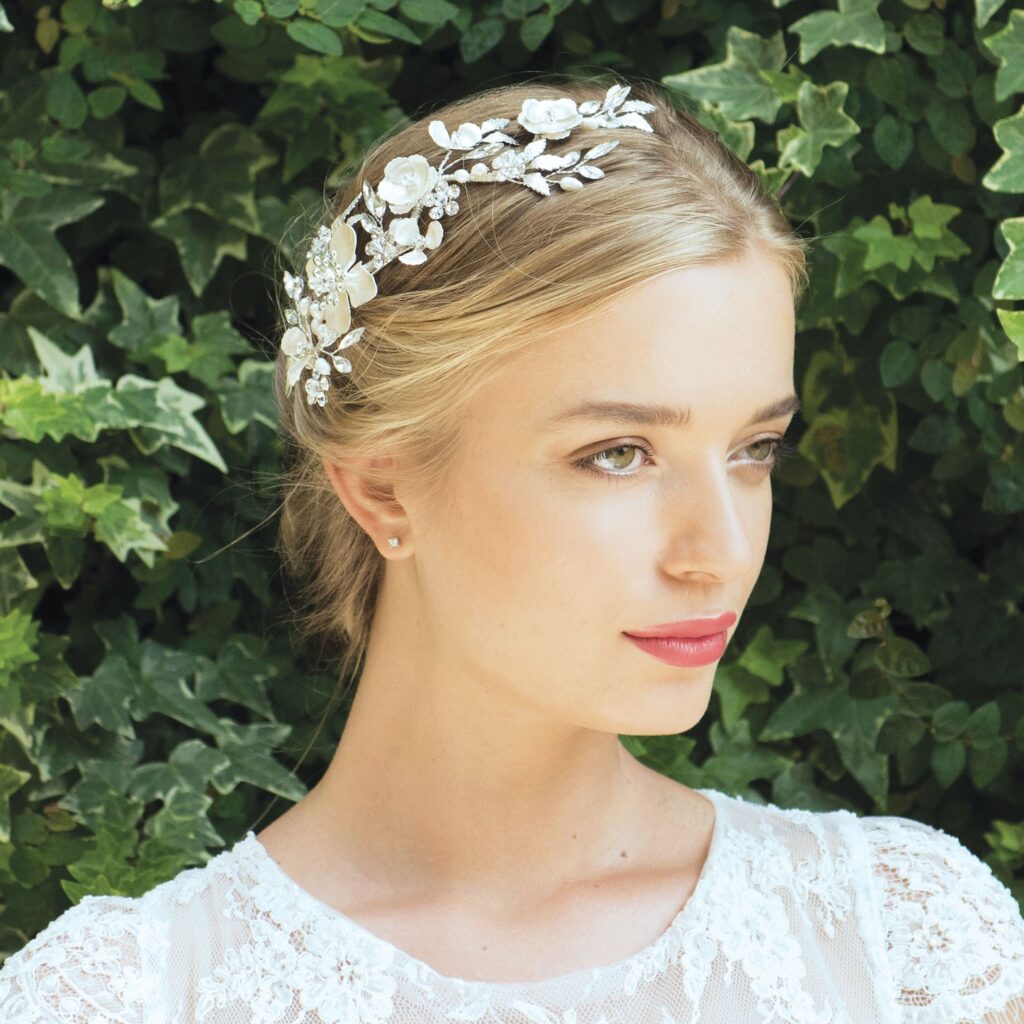 You don't want to choose a tiara that will keep falling, running your big day. You need something that will attach comfortably and securely to your hair. The best thing to picking the best tiara is considering your hairstyle. How do you plan to wear your hair on the big day? If you will let your hair down, a tiara with a halo style can be a good option. You can also choose a tiara with adjustable ribbons to ensure it firmly holds onto your head. Halo styles and headband tiaras also go well with short hair. Make sure you try out the pieces before settling on one.
Get Inspiration from Your Gown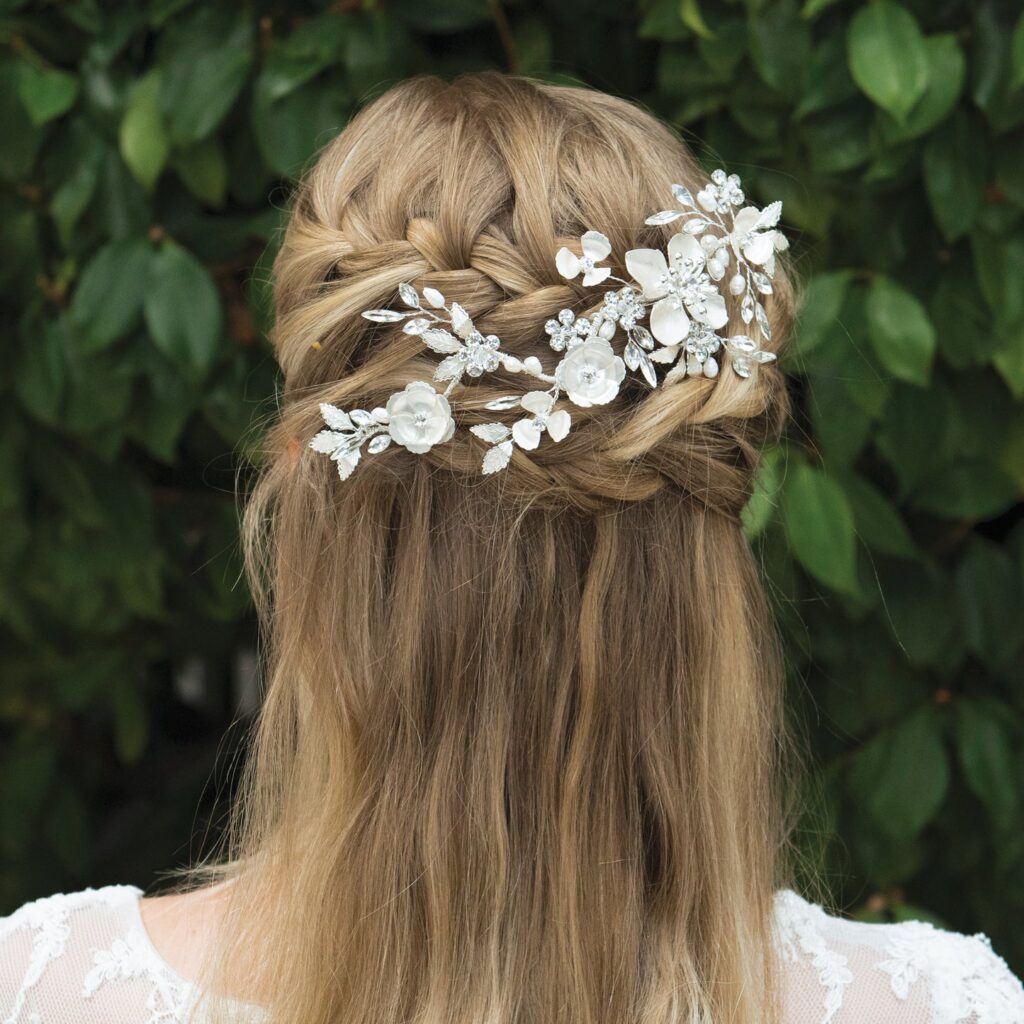 Your gown can also be an inspiration when picking a beautiful piece. You can choose a wedding tiara with similar patterns if the gown has embroidery or lace details. You can also mix it up for a more exciting and modern look. Many bridal gowns nowadays have crystals, embroidery, or metal settings. So, choosing a tiara based on these accents can be a great idea. If you want to focus on your dress, choose a minimalist tiara. However, experts recommend that your gown and tiara complement rather than compete.
Consider the Rest of the Jewelry
It is advisable to avoid wearing large pieces of jewelry when wearing a tiara. Large earrings and a statement necklace can clash with your look, and you might look overdone. So, it is crucial to consider other accessories you will be wearing. If you wear a necklace statement, it might be best to minimize the headpiece. If the tiara is your centerpiece, focus on it and allow it to stand out by reducing the rest of the jewelry.
Veil or No Veil
Another thing that should guide you when picking a headpiece is whether you are wearing a veil. You may go for a traditional tiara when wearing a veil. However, trend well when wearing contemporary styles since they don't always go well with veils. You might not require a veil if you wear a modern tiara since this is your centerpiece.
Consider Your Face Shape
Pick a tiara that compliments your features and gives you the best look. Start with knowing your face shape to choose a headpiece that goes well with it. For instance, you can go for a wishbone tiara from if you have a round face. However, go for a round tiara if your face is elongated. In short, consider your facial features when choosing your piece.
Consider Proportions
A tiara adds more beauty to your look. However, it should not feel overwhelming. So, if you have a petite body shape, it is recommendable to go for a smaller and minimalist style. You can pick a headpiece with a higher center and tapering sides to create an illusion of height. So, depending on how you want your appearance, consider proportions and scales to have a wedding tiara that compliments your entire look.
Best Styles and Types of Tiara to Choose
Wreath Tiara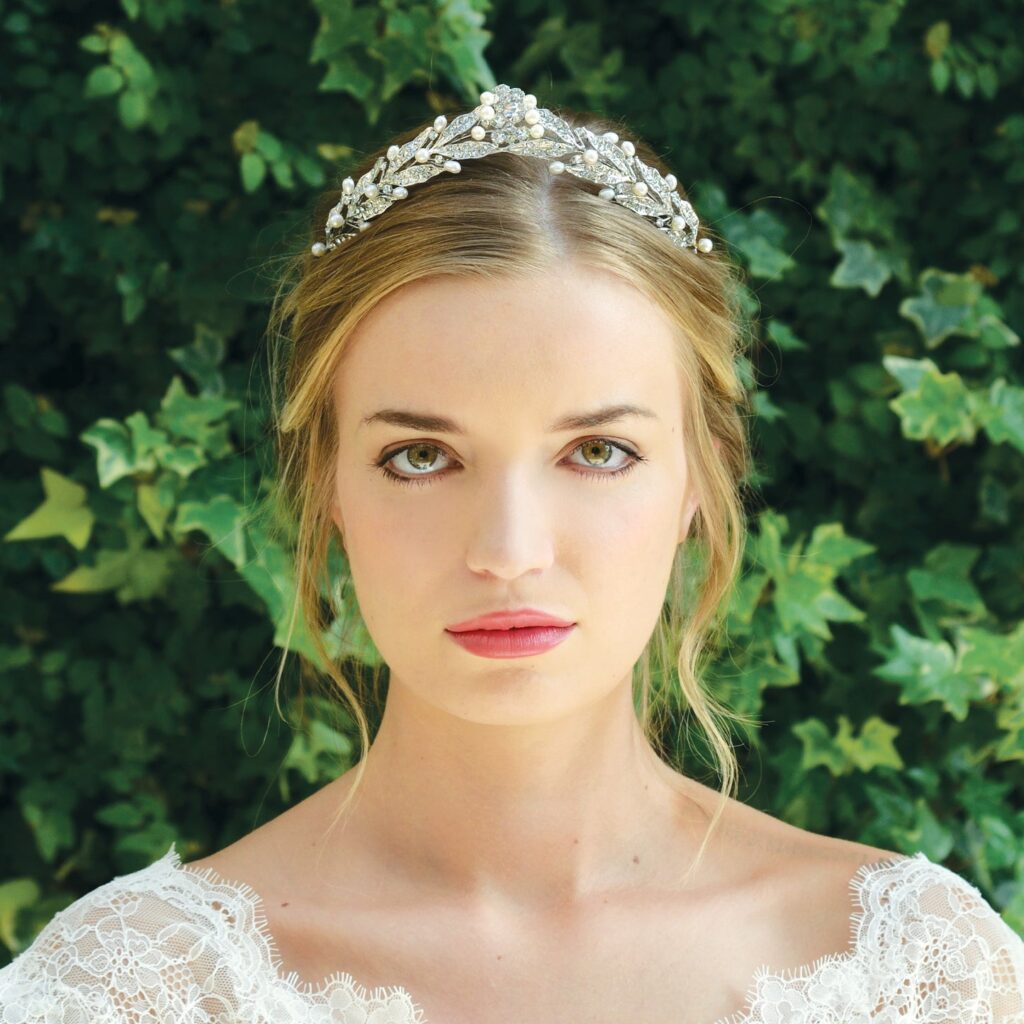 A wreath tiara is a popular and attractive headpiece most brides prefer. It derives its inspiration from nature, mostly resembling leaves or vines. Surprise people with a Greek goddess on your big day by wearing a wreath tiara. The piece is perfect if you are looking for a natural or bohemian look for the wedding.
So, this can be a perfect choice if you want something that compliments your overall style and theme of the wedding.
Double Band Tiara
You can also go for this simple headpiece. It looks like a standard headband, and the best thing about it is that it goes well with almost every hairstyle. As the name suggests, the tiara bears two bands created together.
Regal Tiara
Regal tiaras are formal and exquisite. They are beautiful and can make you look confident. However, some brides avoid them because of their height. They can be high, making it hard to secure the hair for long.
Headband Tiara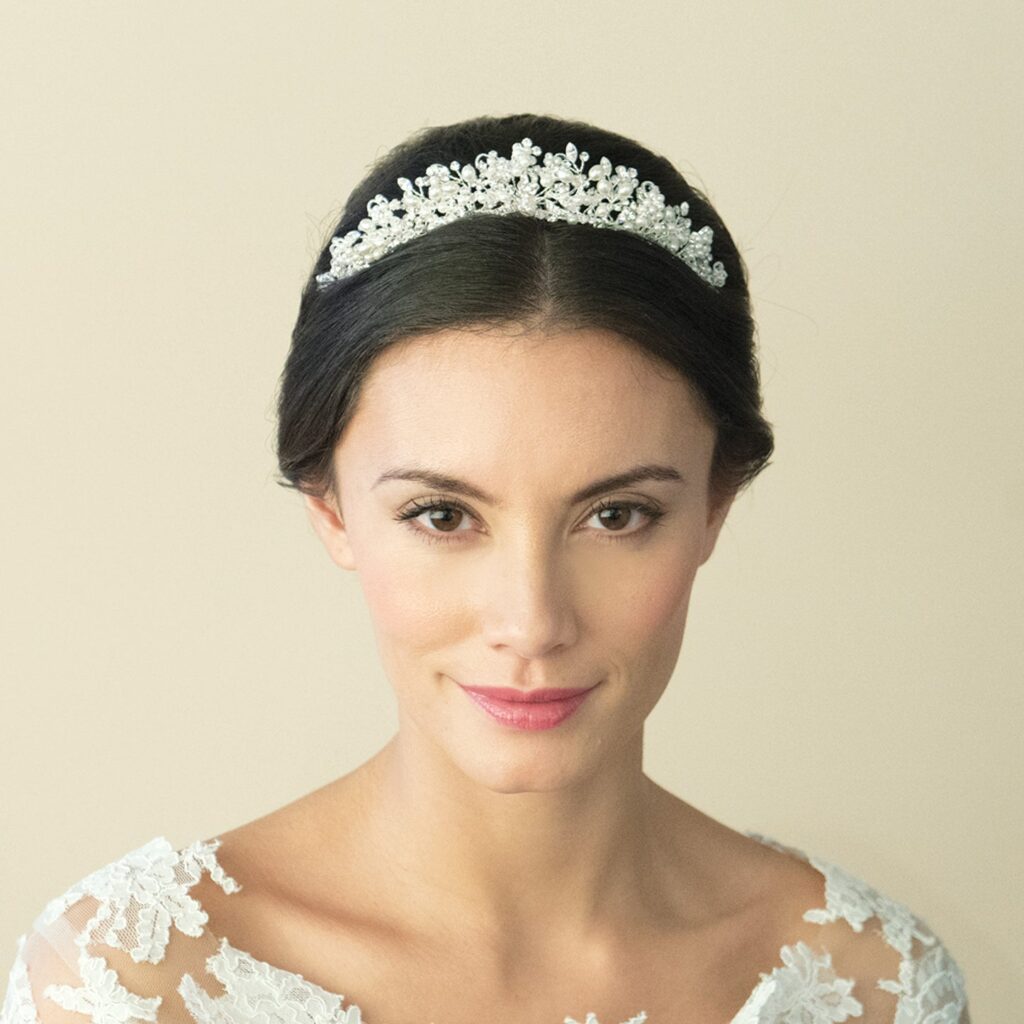 A simple headband tiara can be the ultimate piece to complete your look. It is versatile, classic, and fits with most hairstyles. On top of that, headband tiaras are made of pearls and crystals to give you an exquisite look. Therefore, if you are looking for a minimalist look and something that will not give you a hard time matching your outfit or securing your hair, a headband tiara is your ultimate choice.
Wishbone Tiara
You can consider this a traditional tiara that curves on the side of the head. It rises at some point in the middle. Wishbone tiaras are famous because of their versatility and timeliness. They are also petite ad delicate.
Wrapping It Up
You may wonder if wearing a tiara on your wedding day is outdated or too traditional. The answer depends on what you go for and how you wear it. A tiara is a beautiful piece that should complement your look and highlight other outfit aspects. The best thing is that there are numerous styles in the market.
Therefore, you can try them to see what works best for you based on your wedding theme. If you don't like jewelry, a simple tiara can complement your look. So, go through the different designs and materials and find the best. Whether you prefer a minimalist or statement piece, there are all types of tiaras, and the list is inexhaustible. Hopefully, you now know how to pick the perfect wedding tiara.