Gothic wedding dresses are a bold choice for a themed wedding!
Gothic wedding dresses are the perfect choice if your everyday style is anything but feminine and sweet, consider wearing a fabulous gothic dress on your big day!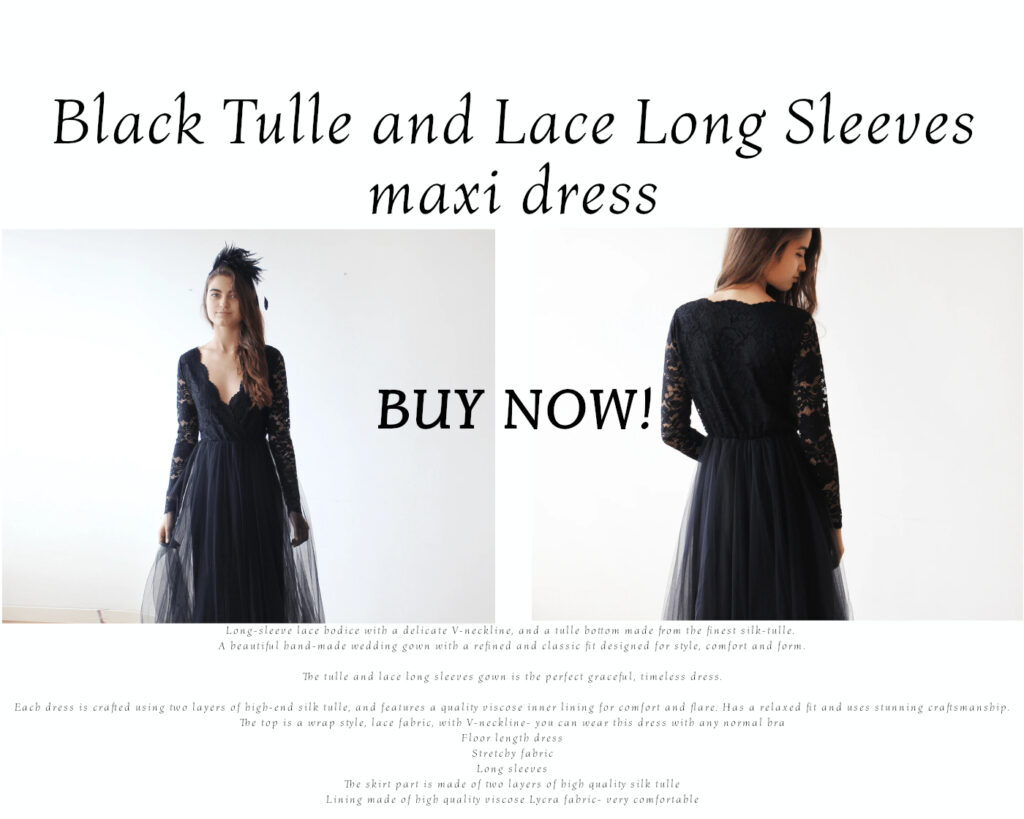 Gothic wedding dresses are beautiful passionate gowns that can make any wedding a day to remember for more than just the bride. For many, a Gothic wedding is their choice for an amazing wedding day. The first thing to keep in mind for many new brides is cost. There are many cost-effective ways to have a super wedding, and still, save. One thing you should learn is how to save money on your wedding. There are several secrets to saving money on your big day.
Gothic wedding dresses are beautiful works of art.  The memories created by making your wedding vows in a beautiful dress like these will last a lifetime.  As Gothic-style clothing becomes more and more mainstream, Gothic dresses and wedding dresses of many different colors are becoming more and more prominent.
While white wedding dresses may still be the top choice for weddings, just imagine what your wedding day could be like if you were to break with tradition and find yourself in one of the amazing Gothic wedding gowns.
These dresses are sometimes lined with bridal satin and the skirts can be long and flowing or, a little tighter around the legs.
Gothic wedding dresses will usually have bold colors like reds and deep purples to accent a dark black color which typifies the Gothic and Celtic style sense of fashion. You will often see appliques and sequins adorn these beautiful gowns.
There are many dressmakers who will make custom Gothic dresses and gowns. Order ahead of time though as these places may take as many as 65 days to deliver. However, you will be more than happy with the final product as the typical Gothic style dress is a beautiful work of art.
A Little or a Lot
Gothic wedding dresses can be extremely bold style statements – imagine walking down the aisle in a racy black wedding dress! Or, you can add a few subtle gothic elements to a more traditional wedding dress, such as black and red embroidery on a classic white wedding gown. Be true to your own personal sense of style!
My cousin Amanda will definitely choose this style for sure. It suits her personality perfectly. I think her wedding (if she ever does get married) will consist of an Alice in wonderland theme meets goth. I think that would be her dream wedding…with a wedding cake of a Tim Burton creation of sorts. Now it's not at all what I would choose, but I know she would be perfectly happy with this. And IF she ever gets married you most certainly will see the pictures!
Gothic Gowns
You can find gothic wedding dresses at specialty shops or on websites that specialize in these fabulous creations. Be a gothic bride from head to toe – just be sure your order is placed nice and early to allow for shipping and altering! Always no matter what style of gown you are choosing order with plenty of time to spare if you can. This especially holds true if you are ordering a custom made dress. It would be a catastrophe if your dress arrived a week after your wedding. So order early, I can't stress this enough.
Gothic Styling
Look for dark-colored gowns, in shades of rich plum, burgundy, or black. These darker shades work perfectly for gothic wedding dresses. A full hooped underskirt with taffeta will make your look ultra-authentic – wear a tightly fitted bodice with lots of sequin embellishments along the bodice.
If you want to wear a traditional white gown, be daring in a stunning gown featuring a large train with a thick red embroidery all along the train and up the back. Feather embellishments, appliqués, and elaborate detailing will all add to your look.
Consider wearing a striking mantilla or veil to complete your bridal style. Lace detailing is also a fabulous gothic addition – look for lacy overlays, sheaths, or sleeves in your favorite hue. These are some fantastic ideas for funky wedding dresses!
---
---
Why Gothic Wedding Dresses?
Gothic wedding dresses seem to be a big item in the marketplace these days. Many Gothic wedding dress manufacturers and designers are finding ways to promote their dresses online. I've noticed when you search for Gothic Wedding Dresses, there are now many sites offering these types of dresses,  renaissance wedding dresses, Victorian clothing, and more.
Although there are many styles for this kind of wedding dresses, these dresses seem to have colors ranging from purple, dark red, and black as the primary colors for Gothic wedding dresses.
The renaissance wedding dresses have colors similar to dark greens, whites, and golds. Although many may view the Gothic style dresses, Renaissance wedding dresses and the like in similar fashion, they are in fact very much different in their look and feel.
These wedding dresses are beautiful works of art with influence dating back to the renaissance era. Renaissance wedding dresses are usually elegant form-fitting dresses with sometimes intricate beadwork.
While the Gothic style wedding dresses aren't the mainstream yet for weddings, more and more couples are deciding to start their futures with an influence from the past. It may be the idea of a renaissance style wedding to many means old world values of romance and honor, or maybe these wedding dresses just have such a style brides will create their wedding plans around them.
Make a Statement
There's no rule that says you need to wear white – in fact, for many years this wasn't even the custom! Be daring and bold on your wedding day, and show off your personal sense of style by wearing a stunning gothic dress. Add to the overall theme of your day by having lots of chandeliers, candles, and damask patterns in your wedding colors.
---
Don't forget to Subscribe to our Pinterest account: Business Weddings